Elon Musk, inventor of the electric car, space explorer, social media juggernaut and… insurance salesman?
It seems unlikely, but it's true.
Tesla entered the car insurance market to sell policies directly to vehicle buyers. Musk also announced that Tesla plans to make some strategic acquisitions of existing insurance companies and develop its own insurance software. Although details are still under wraps, Tesla already offers insurance in Arizona, California, Illinois, Ohio and Texas with plans to expand to Oregon and Virginia.
Why would a future-obsessed tech maker decide to venture into one of the world's oldest industries?
For starters, revenue. In 2020, Musk said auto insurance could represent between 30% and 40% of Tesla's auto business. When you think about it, offering an insurance policy at the time of purchase to a Tesla driver is an easy upsell. It's the equivalent of the fast food clerk at the drive-thru window asking, "Would you like fries with that?"
Second, traditional car insurance companies have raised premiums for Tesla drivers, which reportedly caused Musk great frustration. The industry's decision to charge Tesla drivers more is based on research from the Highway Loss Data Institute which indicated that Tesla's Model S and Model X vehicles have high claim frequencies and insurance claim costs. students. Musk may be looking for a way to cut those costs. What could be better than setting key rates yourself?
Tesla is just the latest example of a company that is definitely not an agency or brokerage getting into the insurance business.
Last year, AirBnB introduced a new risk product, AirCover, for hosts using its platform. It was designed to encourage more hosts to join the platform by ensuring coverage for any damages or issues caused by travelers, including damages to pets.
In May 2022, Airbnb expanded AirCover to include guest policies. The policy will cover guests against host cancellations and check-in issues, and policyholders have access to a 24/7 security line. Policies can be purchased at the time the client reserves the property. This is just another example of upselling policies to a captive audience.
The opportunity for independent agencies and AGs
This emerging trend can be a source of anxiety for Independent Agents (IAs) who offer competing products. But it doesn't have to. As more companies outside the industry enter the insurance business, they will seek to make strategic acquisitions of cutting-edge AIs and agencies with products already built.
We already know that the independent insurance space is ripe with M&A activity. It's no stretch of the imagination to anticipate that big tech companies will want to jump in on the action. Elon Musk and AirBnB CEO Brian Chesky may be among the first, but they won't be the last. Other businesses will follow. Instead of fearing competition, AI owners are wise to view acquisition as an exit strategy. However, tech companies will have a specific list of criteria when evaluating target agencies.
The question is, when the opportunity presents itself, will your AI be ready to answer the call?
Five Ways AIs Stand Out as M&A Targets
As an agency owner, what can you do now to solidify your business and become a future M&A target? Here are five recommendations to consider:
Accelerate your digital transformation initiatives. Insurance customer expectations are higher than ever for a seamless and personalized digital experience. AIs must confidently deliver a consistent customer experience across all digital and mobile channels, with 82% of customers now expecting multi-channel interactions with insurers to be the norm. This includes secure, intuitive and self-service digital portals through which customers can manage their accounts, purchase products and manage complaints.
Leverage your agency's operational and performance data. There's a reason McKinsey calls data and analytics capabilities "table stakes" in the insurance industry. Without data, every step of the policy distribution is impacted. AIs cannot make sound business decisions at the most basic level without having access to it. Unfortunately, too many agencies struggle with fragmented legacy systems that leave data in silos. Tech companies outside of the insurance industry will look to your agency's customer data as a gold mine for growth and scalability. But first, you need to make sure you have full visibility.
Make sure your infrastructure is truly cloud-based. Modern insurance agencies are moving away from legacy systems and towards cloud-based insurance platforms. Any company evaluating AIs for acquisition will want to see evidence of full cloud capabilities. Cloud-based platforms enable secure 24/7 access to data from any location to facilitate remote working, self-service platforms, and real-time access to customer data. End-to-end cloud platforms help make mergers and acquisitions successful, simplifying the integration of disparate businesses, providing reporting and transparency, and achieving positive ROI much faster.
Empower your employees to work from anywhere. The events of the past two years have tested and proven the effectiveness of remote working. Potential tech buyers are already familiar with work-from-anywhere support for their employees. However, many AIs are still working on maintaining and supporting the WFH on an ongoing basis. Increasingly, AI owners are looking for SLA tracking and performance analytics to ensure optimal results from their staff. This information is valuable when an agency is positioning itself for an acquisition, as it can show where its most profitable lines of business are located and which employees bring the most value.
Invest in automation. The ability to implement automation should be at the top of your technology investment list in 2022. At this point in the game, any agency that chooses to solve operational problems by sending more people to them instead of using the technology will be disadvantaged. Automation adds value to the entire insurance distribution lifecycle by eliminating manual data extraction and entry and delivering the streamlined, fast, and error-free experience customers expect.
Above all, keeping your existing customers happy with the right combination of risk products and personalized service is essential. Remember that customer data and analysis of your agency's performance will be paramount to capturing a buyer's attention.
Many RN owners want to grow their business or are close to retirement and are looking for a succession plan. Regardless of the motivation, independent agency owners need to understand that technology investments are essential if you want to be a contender in an M&A deal.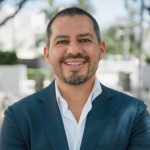 Eric Ayala ([email protected]) is the Senior Vice President Americas of Novidea, creators of the data-driven, cloud-born insurance platform that enables brokers, agents and MGAs to modernize and manage the insurance journey client. These opinions are those of the author.
See also: